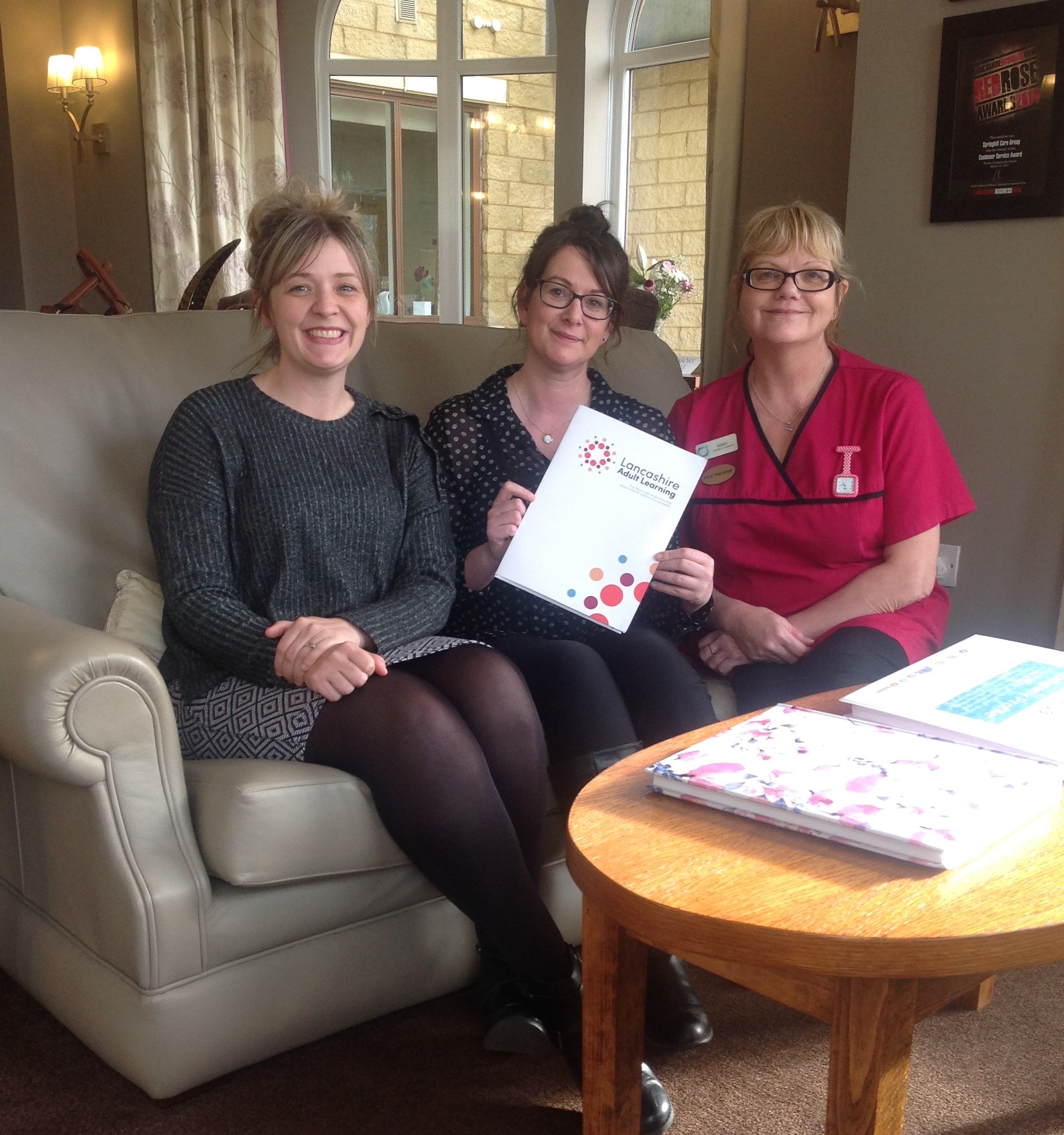 Springhill Care Home has teamed up with a local training provider to create a number of opportunities for residents.
The home is working with Lancashire Adult Learning, which offers more than 2,000 courses to more than 14,500 learners across the county.
Victoria Huntriss, Wellbeing Lead at Springhill, is working with Laura Myers from the organisation to discuss ideas for residents.
The first is focussing on digital inclusion and will teach people a basic understanding of how to use a tablet or smartphone, empowering them to connect with others and access resources such as music and information.
The workshop will be held over three, two-hour sessions, and family and friends of residents are also being encouraged to sign up.
The free course will begin on April 25th in the Oakhill Lounge, with learners encouraged to complete the three sessions to help them get the most out of the opportunity.
Victoria said: "Learning is one of the 'five ways to wellbeing' which we incorporate into our lives here at Springhill.
"Future workshops will be focused on general wellbeing and may include relaxation, arts and crafts, and food related activities."
---